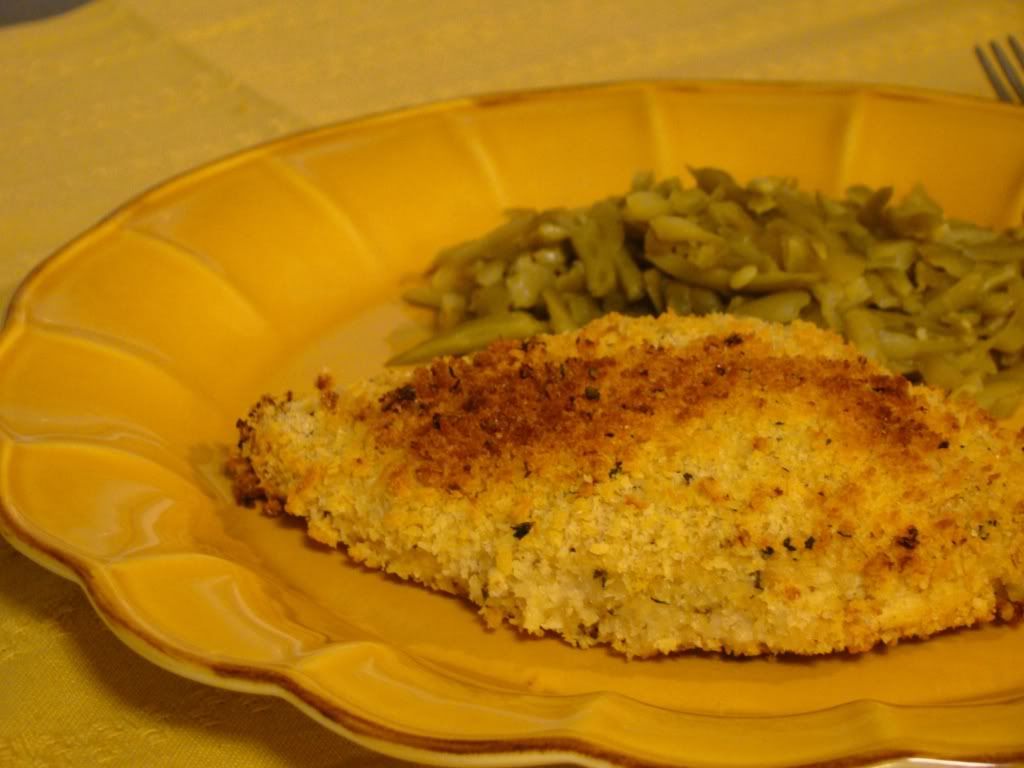 Ingredients:
3 Tbsp Dijon mustard
3 Tbsp fresh lemon juice
2 Garlic cloves, minced
1 tsp salt
1/2 tsp pepper
1 1/2 cups panko breadcrumbs
1 tsp grated lemon peel
1 Tbsp fresh lemon thyme, finely chopped
4 chicken breasts, pounded or cut to an even thickness
Heat oven to 450 degrees.
Whisk together the mustard, lemon juice, garlic, salt and pepper and place the chicken in it, turning a few times to make sure all the areas are covered. Set aside for a few minutes to marinade.
Mix together the panko, lemon peel and thyme. Coat the chicken in the panko mixture and place on a large baking sheet sprayed with non-stick cooking spray. Spray the tops of the chicken with an olive oil or butter flavored cooking spray.
Bake at 450 degrees for 20-25 minutes.
This is one of our favorite new health foods (we've had it three times already). Very tasty and juicy. Enjoy!