Rolled fabric flowers are all over the internet right now. I have been wanting to make a hair clip for a while and Valentine's seemed like the perfect time to make a cute little romantic flower hair pretty.
It is the easiest thing in the world. You just need some glue (I used a glue gun because I didn't want to wait the extra couple seconds for fabric glue to dry), some scrap fabric, hair barrettes and any doo-dads you want to add.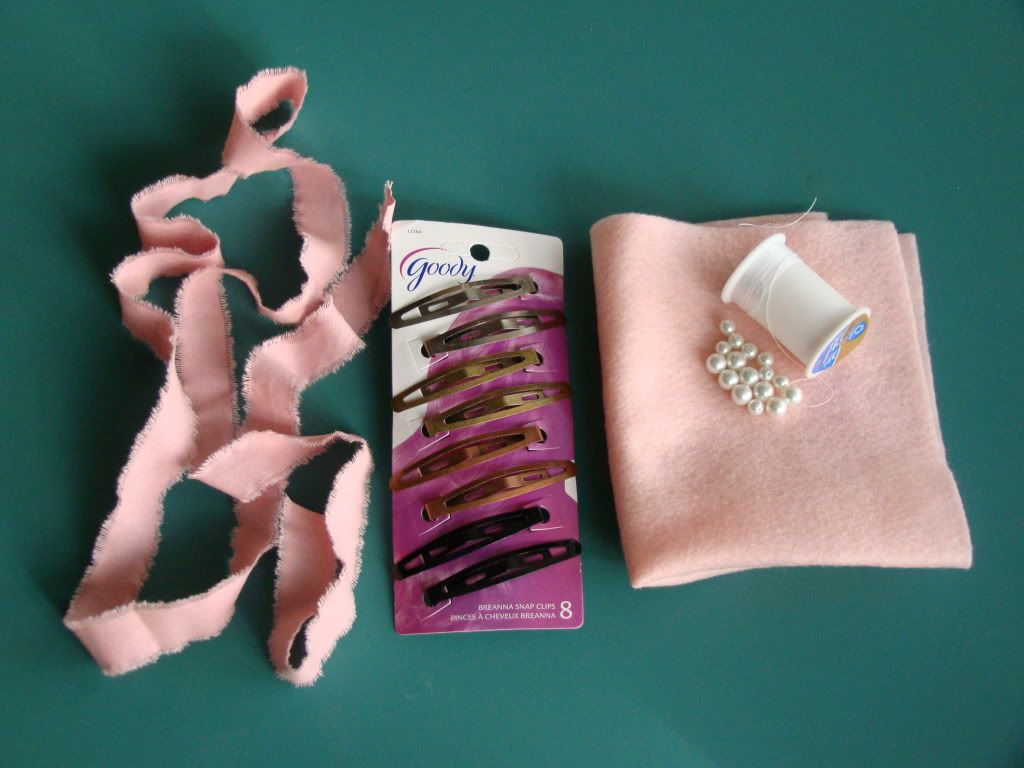 (There's thread in the picture but I didn't end up using it.)
My fabric was torn - not cut - in about 3/4" strips. This measurement doesn't matter at all, you could go bigger or smaller and it would still work beautifully.
First glue a couple inches of the strip in half.
And start rolling. Walter was being extremely helpful as you can see.

Glue on the center of another piece of scrap fabric. I used felt which worked really well for this.
Twist the fabric and continue rolling it around and glue periodically to the felt.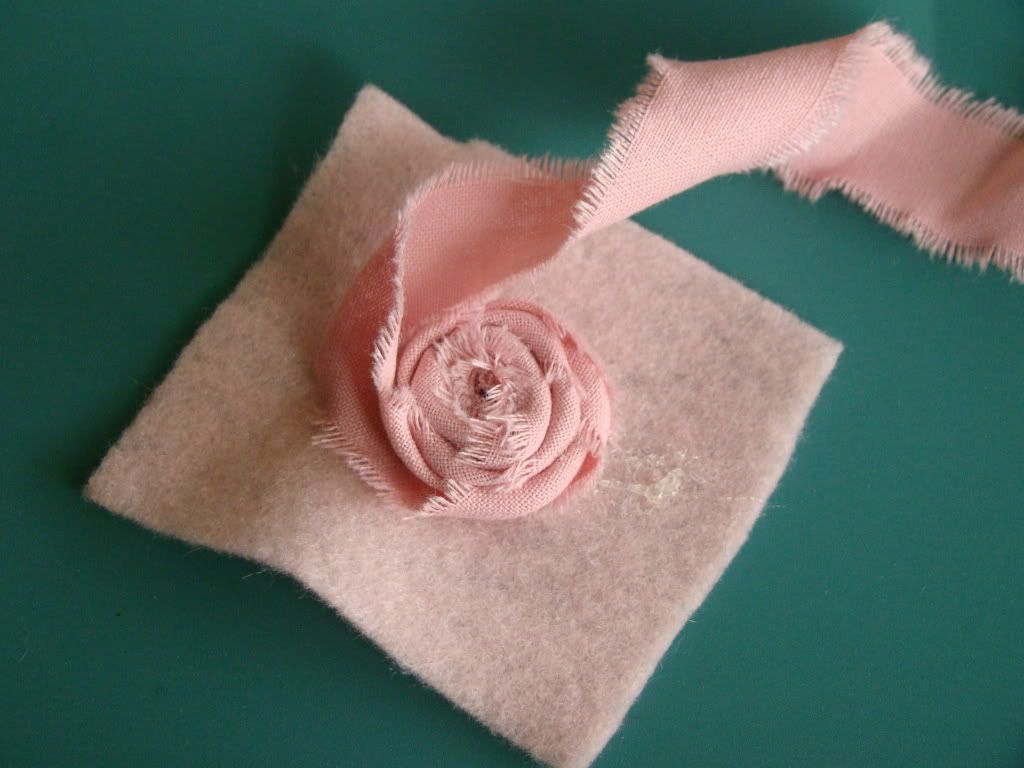 After the flower is the size you want it, trim away all the excess felt.
Cut a wide strip of felt to glue all your flowers to, and another smalled strip to hold the hair barrette.
Glue the flaps of the smaller strip to the bigger one just on one side so the barrette can slip in.
Glue the flowers to the side that you glued the flaps down.
Slip the barrette in, decorate and enjoy!