A couple years ago I wrote this post about the oddities of living separate lives. It struck me again last week how strange my different "roles" in life are.
I gave a training session at a meeting in front of about 50 people. I was a little nervous since it was my first presentation in front of my new bosses but it was one I had done before and I really enjoy doing it. During the session one of my colleagues took this picture.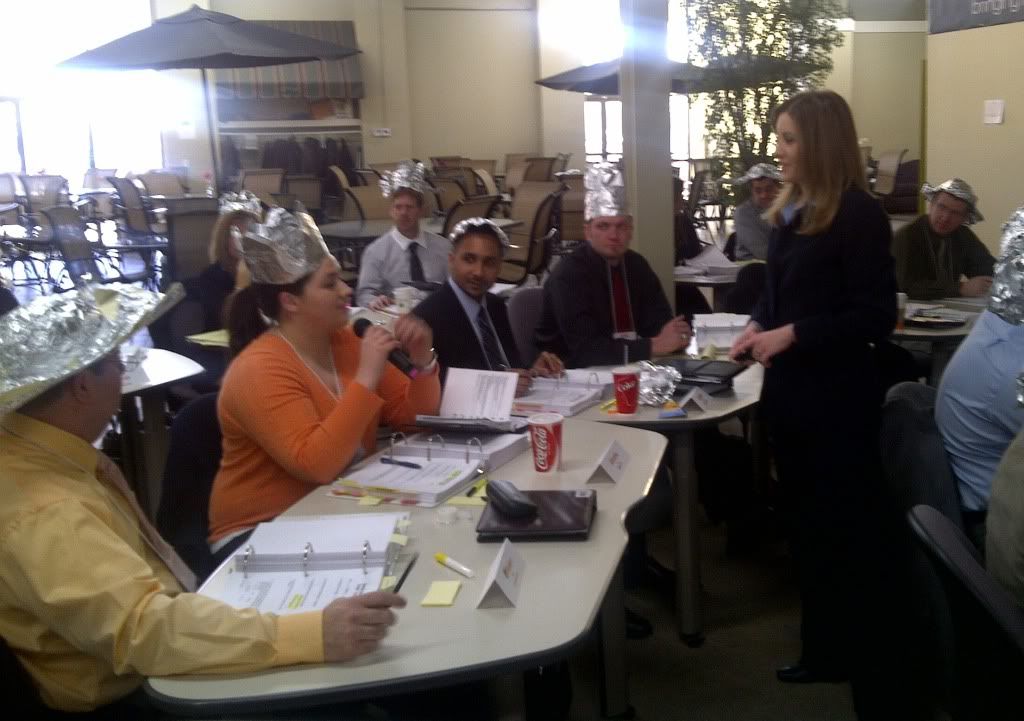 This is me. Work Angie. How weird! I wonder what it would be like if Work Angie had to give a presentation in front of Jim or my parents, or my brothers. That would be horrible! I don't know if I could do it. Not just because Jeff and Bub would stick their tongues out at me (and they would), but because that part of me isn't who they see.
And then there's this Me, a
nd let's face it.. I wouldn't want the people I work with to see this side of me.