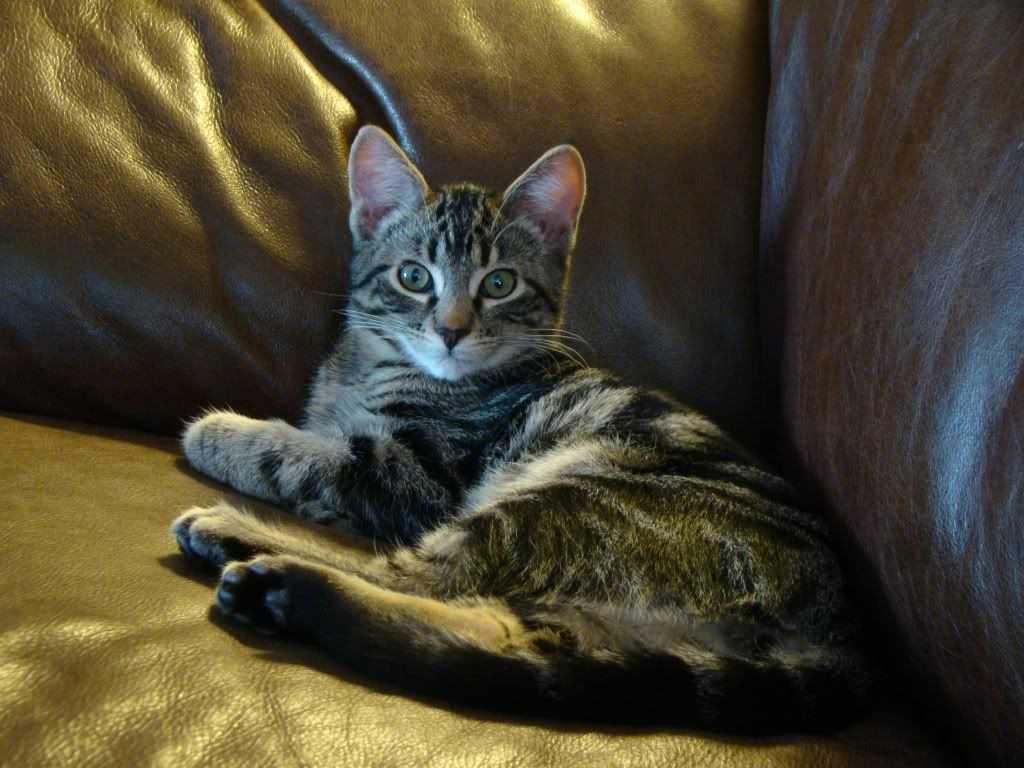 My absolute favorite Christmas present this year was this little fella.
This is Walter.
I have been wanting a kitten forever, and have been leaving not so subtle hints whenever possible for the last several years. Jim checked out the kittens at a local pet store a week before Christmas and fell in love with him. He has been a perfect little kitty. He is very much a people-cat. He loves being close to us at all times.
And he even helped me work today.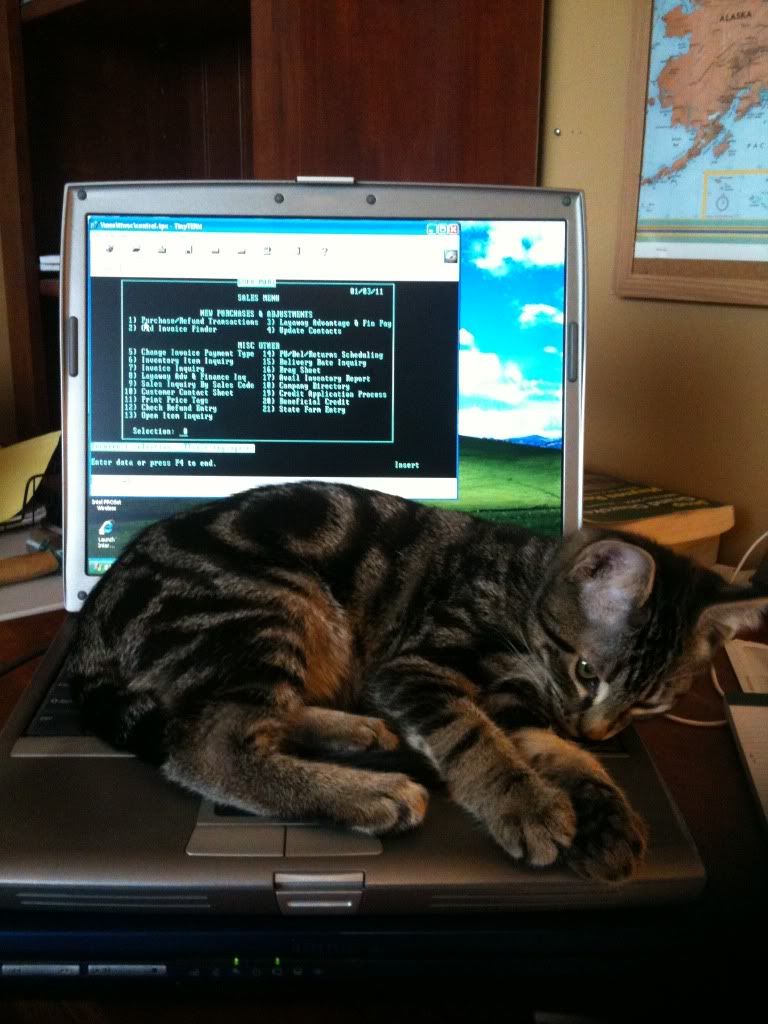 We are smitten with him.