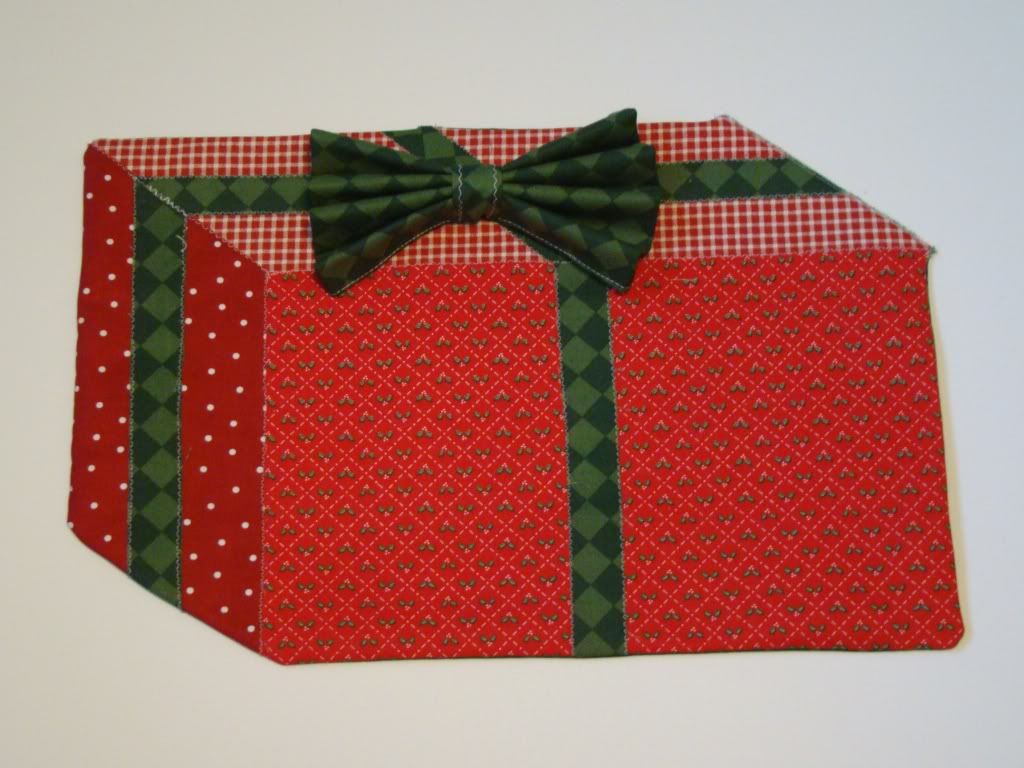 Step One - Draw image of 3D box and cut out shapes in 3 shades of fabric.
(boldest as main box, lighter on top, darker on side)
Step Two - Iron onto fusible flannel, slightly overlapping material.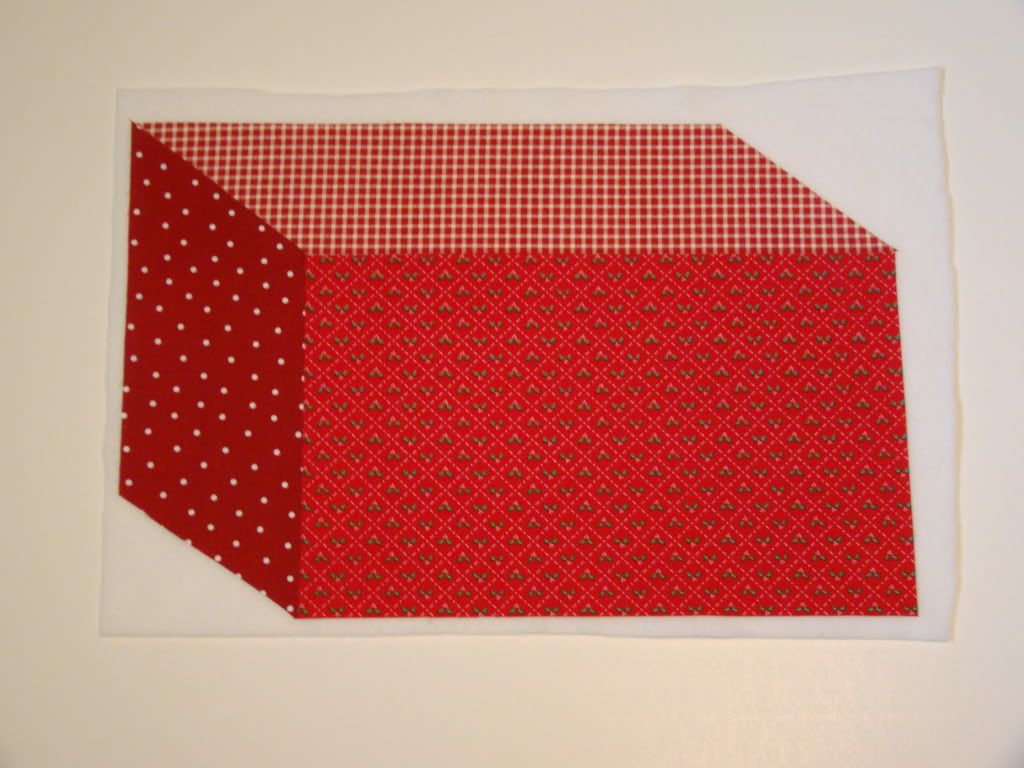 Step Three - Cut out strips of complimentary fabric to serve as ribbons and pin in place.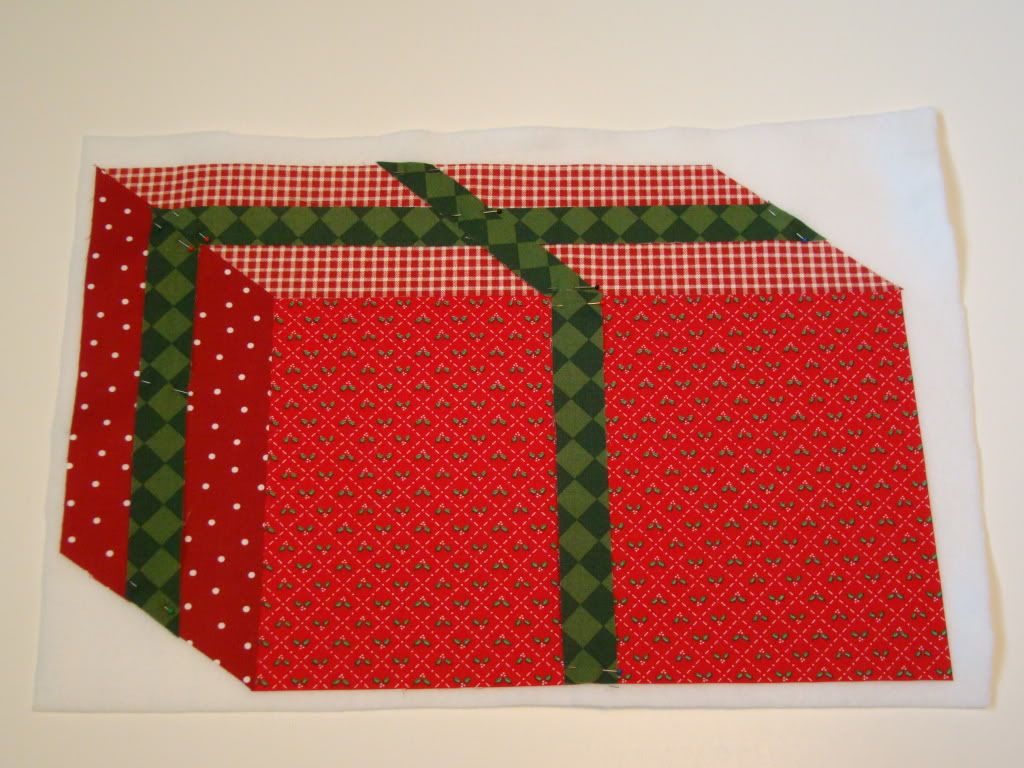 Step Four - Stitch around the ribbon fabric and along the areas the red fabric meets.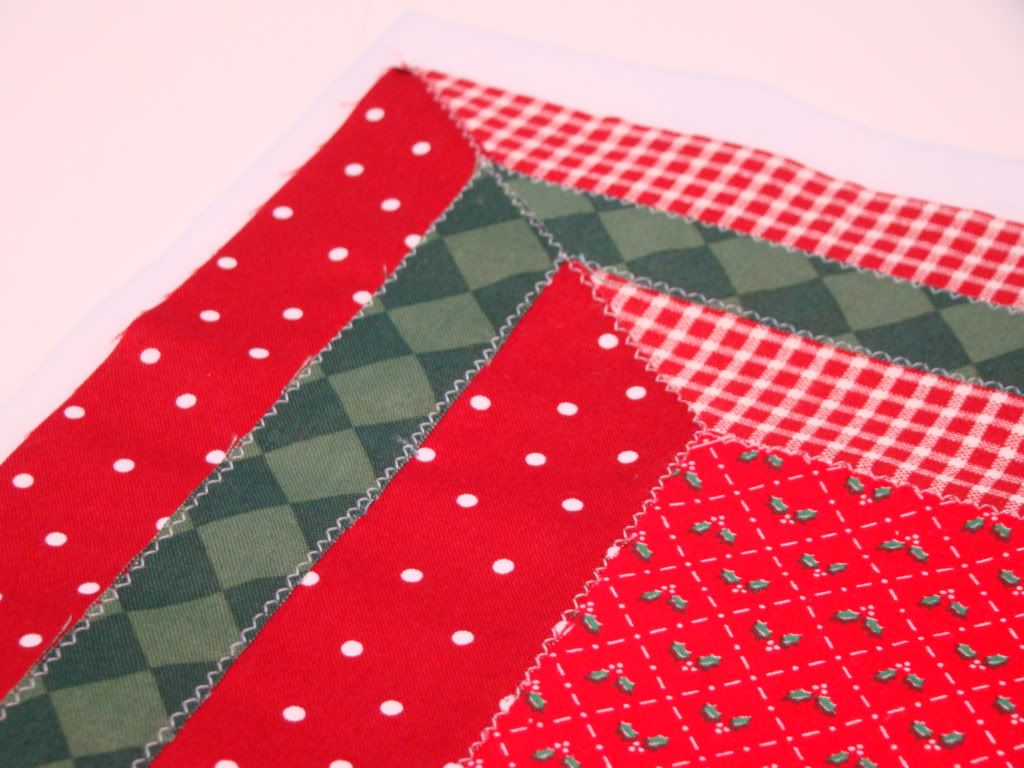 Step Five - Cut a stip of ribbon fabric a half inch wider than needed. Press and sew 1/4 inch on each side.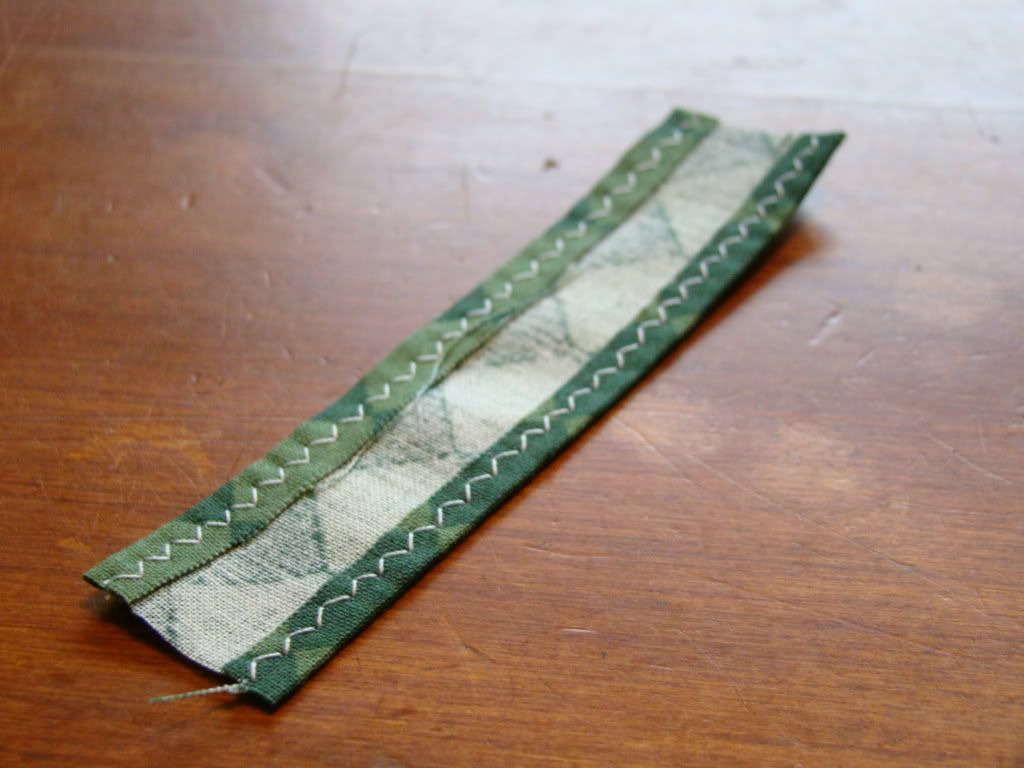 Step Six - Hand stitch the loop in place along the top ribbon line.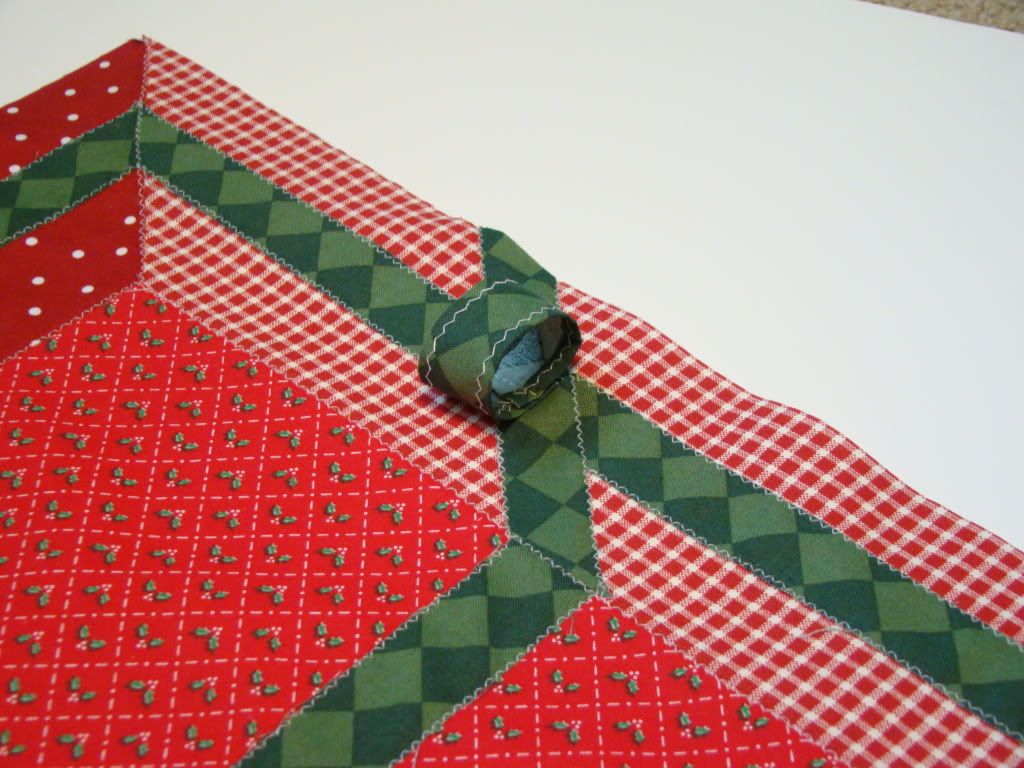 Step Seven - Cut out backing material and sew to the trimmed placemat, right sides together.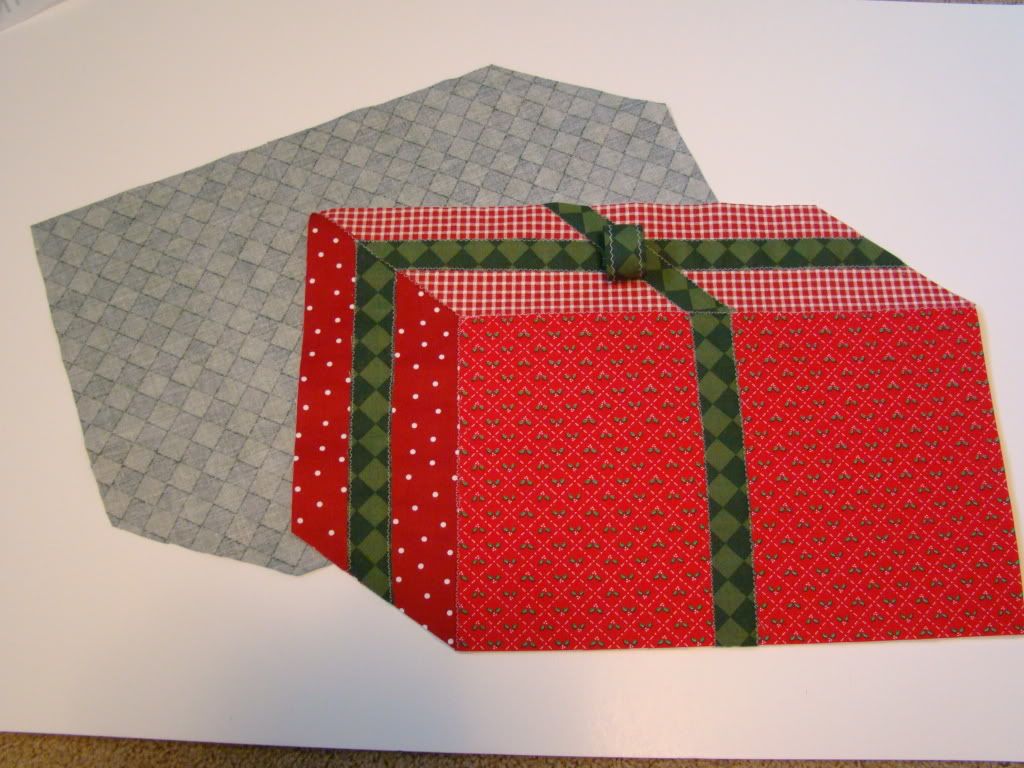 Step Eight - With wrong sides together, sew two rectangle pieces of fabric together, turn right side out and stitch along the edges.
Step Nine - Fold the napkin and place inside the loop to serve as the bow to the present.