We met Sean and Aimee downtown a couple weeks ago to do some Christmasy things together. We met at our downtown mall where I asked for a picture with Santa.
After that we went ice skating which I already told you about, but then we went to an uber swanky hotel here that hosts something called Christmas Tree Elegance.
First of all, amazing doesn't even begin to describe this hotel. It is a spectacular palace of multiple ballrooms and hand carved wood everywhere. There are a number of historical pictures on the second level that show famous people and kings and queens staying there. It is truly beautiful.
Back to the trees... All around the second level there are different themed trees that you can win through a raffle. Below are two examples, the garage tree and the spa tree. The winner gets everything. The tree, all the ornaments and all the prizes that are shown with it.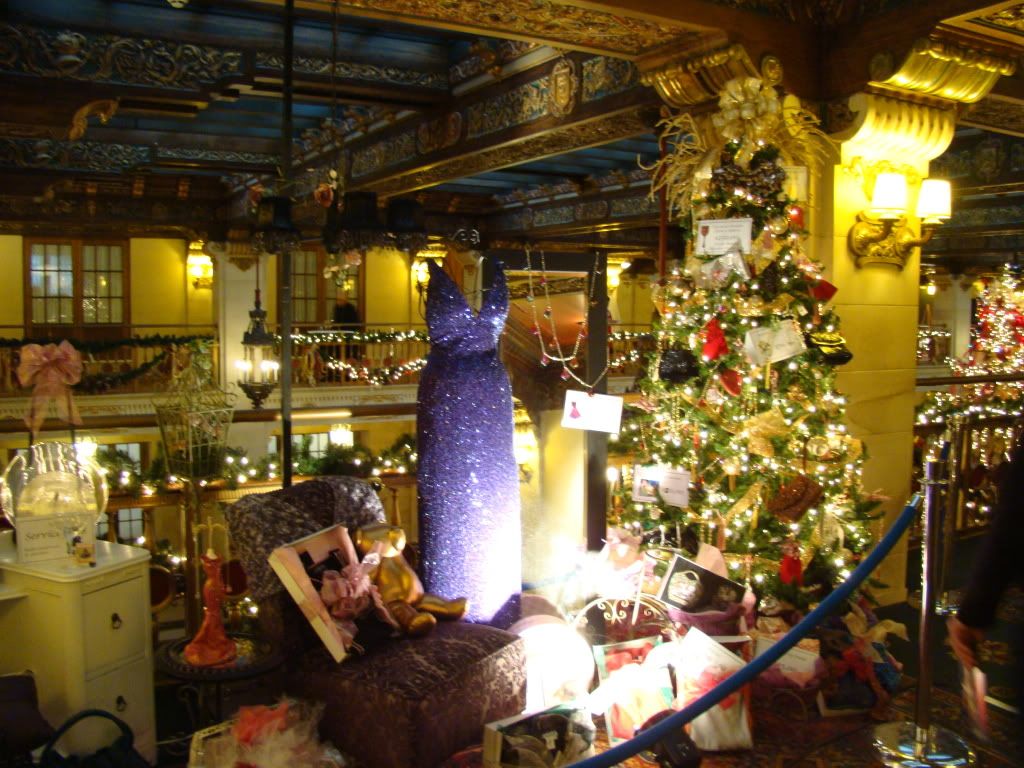 Then this week the trees were replaced with a display of fancy gingerbread houses like this one.
It inspired us to build our own gingerbread house (which we have not done yet). After Christmas I don't believe the Davenport has any more free showings, but I really like it so I may try sneaking in.
If you need me, I'll be sipping champagne in the arm chair next to the fireplace at the swanky hotel I have no right being at.