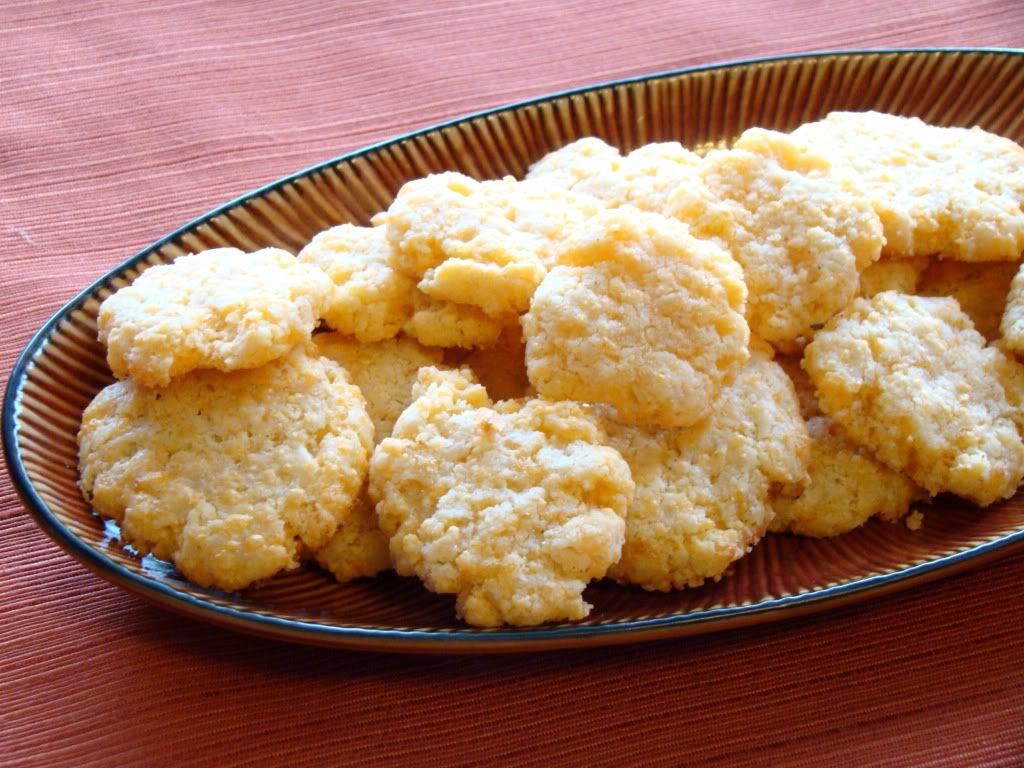 Sounds strange, right? A cheese cookie? Let me just say, I will make these over and over and over again until the day I die. It is a must make recipe.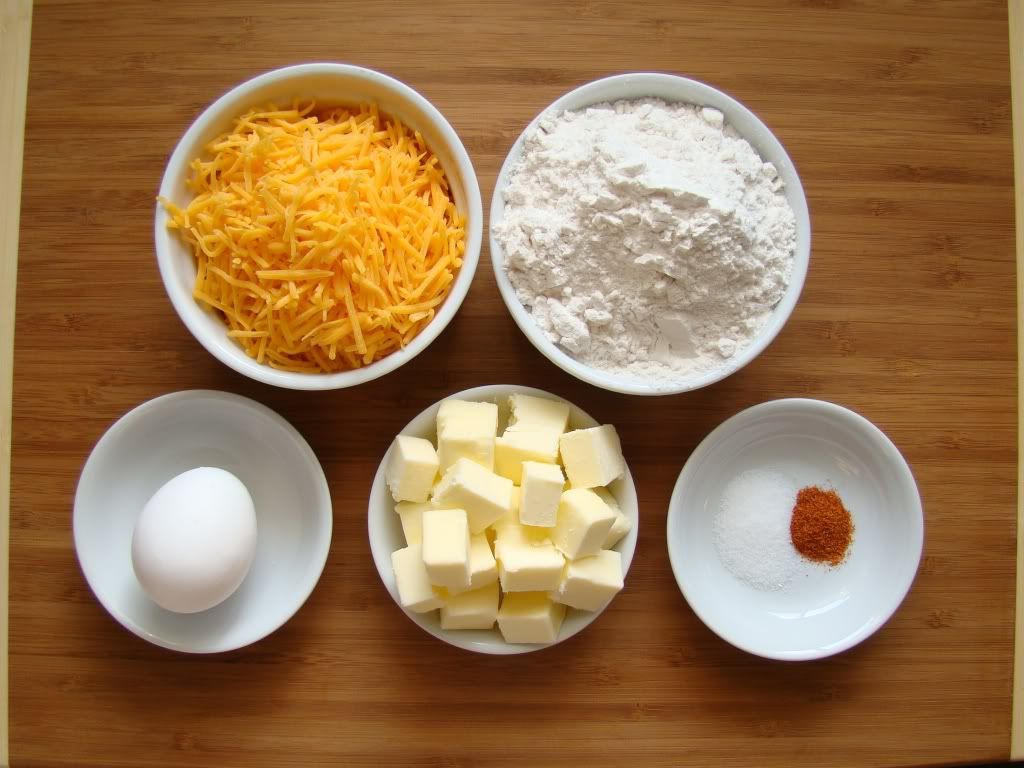 8 Tbsp very cold butter, cubed
2 cups sharp cheddar cheese
garlic powder (not pictured, sorry!)
Preheat oven to 400 degrees.
Put everything into a food processor and pulse until the butter is about the size of peas. Do not over blend. The batter will be very dry. Try to form a ball with the batter, if it will not stick together add a very small amount of ice cold water (I added 1 Tbsp) and pulse another second or two.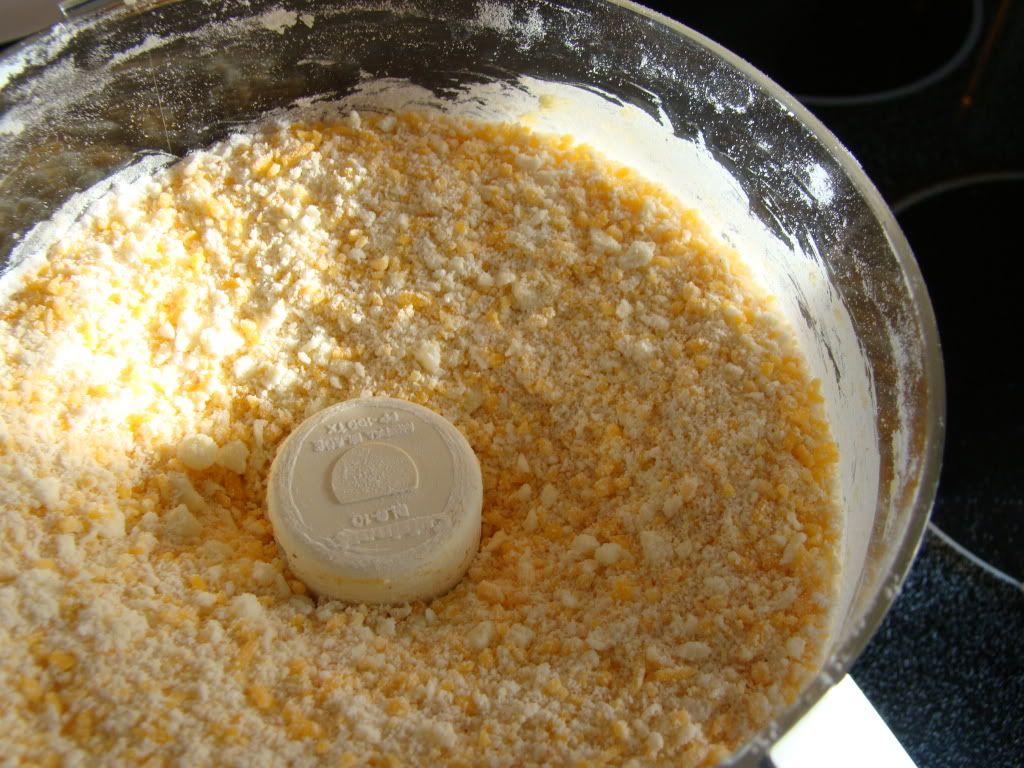 Line a baking sheet with parchment paper or spray with non stick spray. Form the dough into balls and then flatten into cookie shape. The dough will not spread so make the cookies as big as you would like them to be in the end. Sprinkle the tops with garlic powder before baking.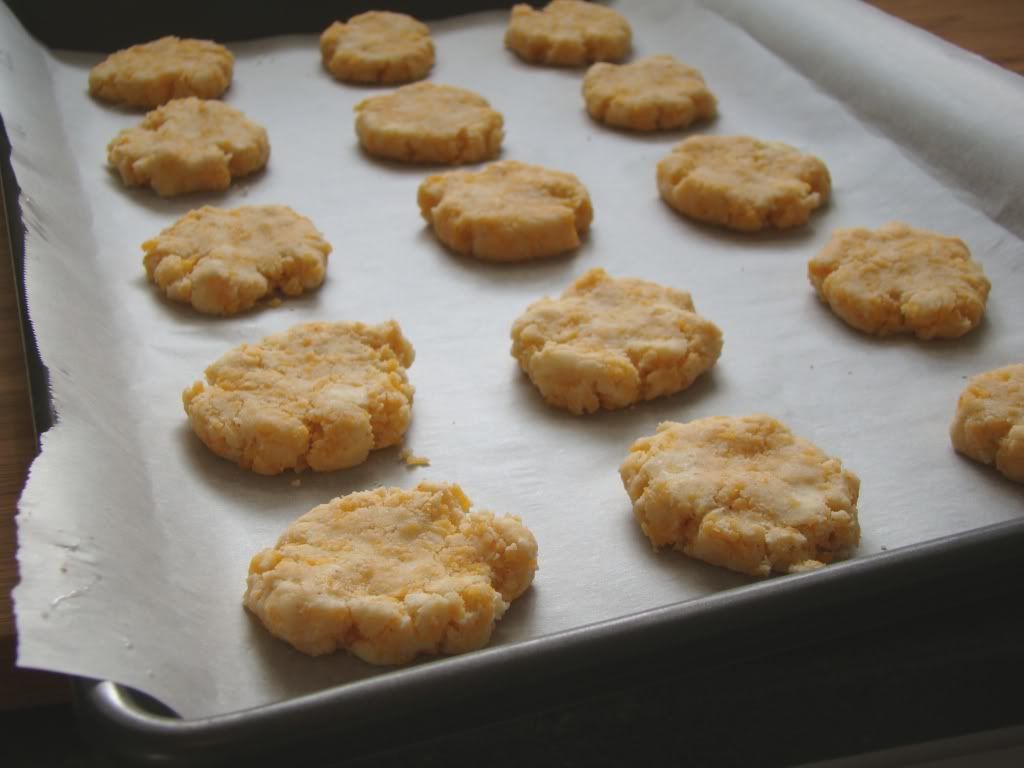 Bake for 10 minutes or until golden. Allow to cool a little before serving.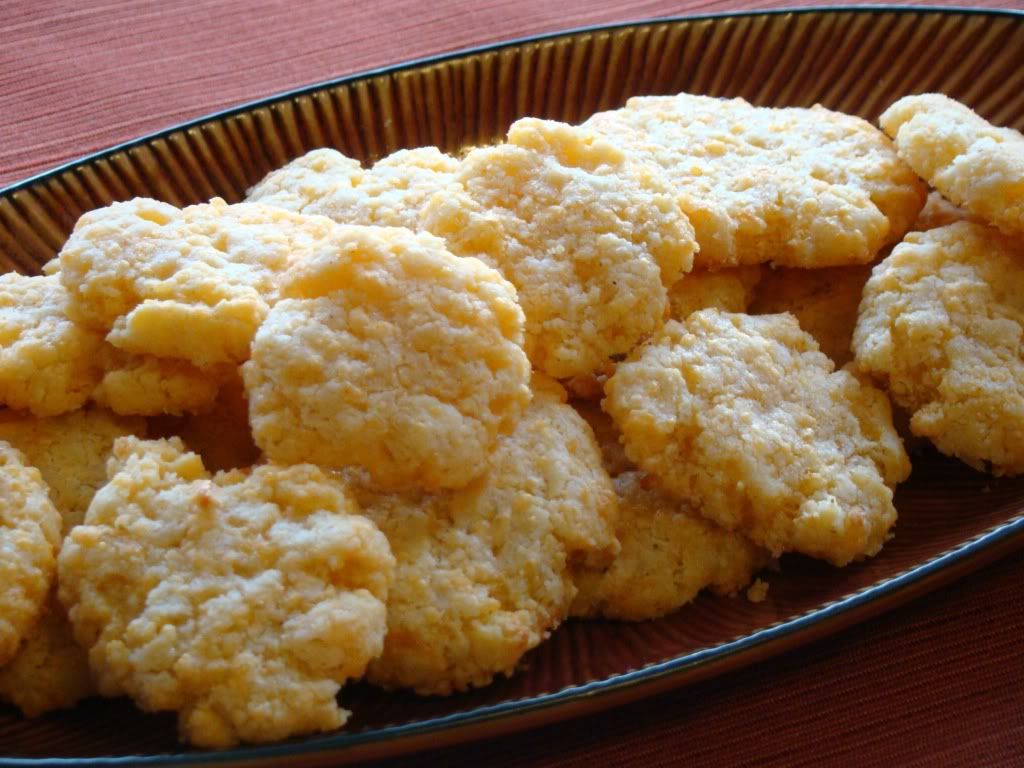 (Recipe adapted from How to Cook Everything)