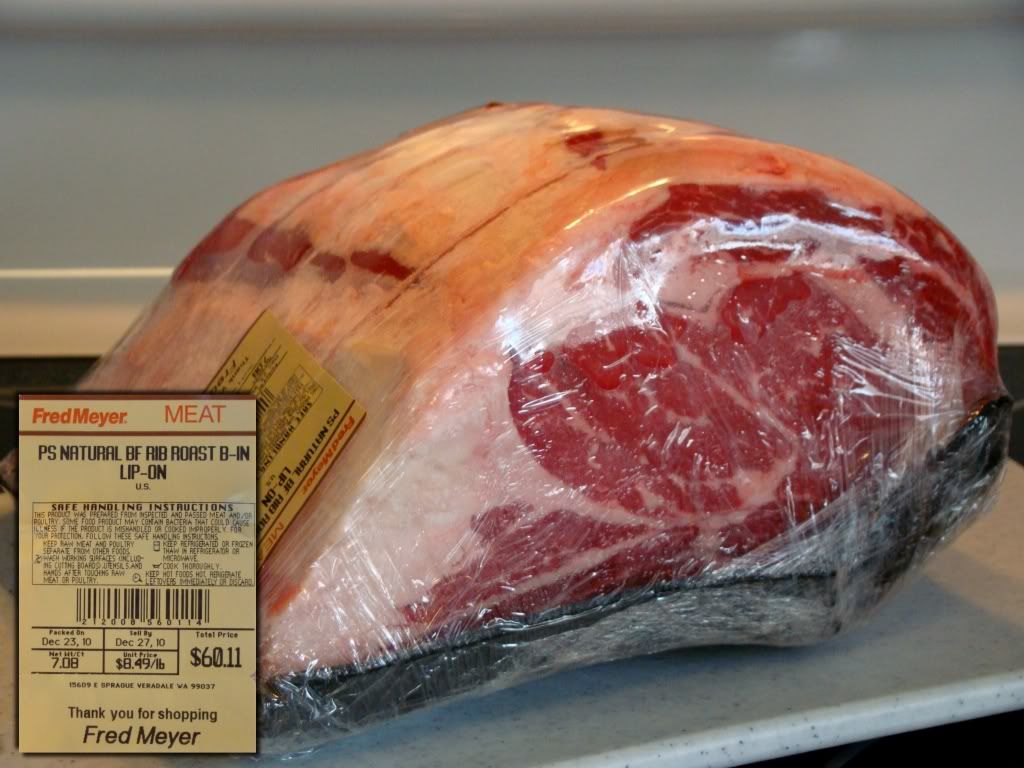 I am working today so I asked Jim to stop by the store and pick up a roast for Christmas dinner.
He picked the $60 prime rib roast. I don't even know how to cook a prime rib roast. Plus I'm pretty sure 7lbs is overkill for the 3 of us.
Sorry Jim, you are banned from all food shopping henceforth.