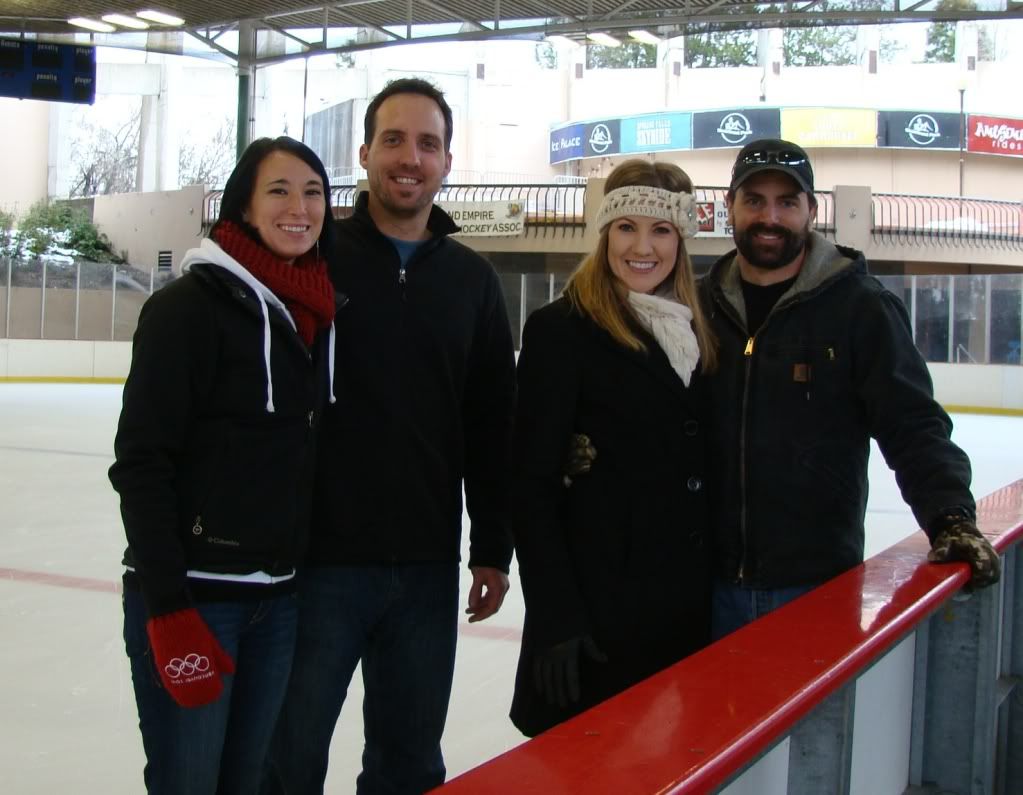 For two years we have been talking about going ice skating with Sean and Aimee and today we finally went! Everyone had done it before except me so I was pretty cautious and skated very close to the wall most of the time.
Sean was a total pro and used his mad skills to antagonize the rest of us.
We skated around for about 30 minutes before we stepped off the rink for a quick meeting about how much our ankles all hurt already. Feeling better about our mutual pain, we headed back out for some more action.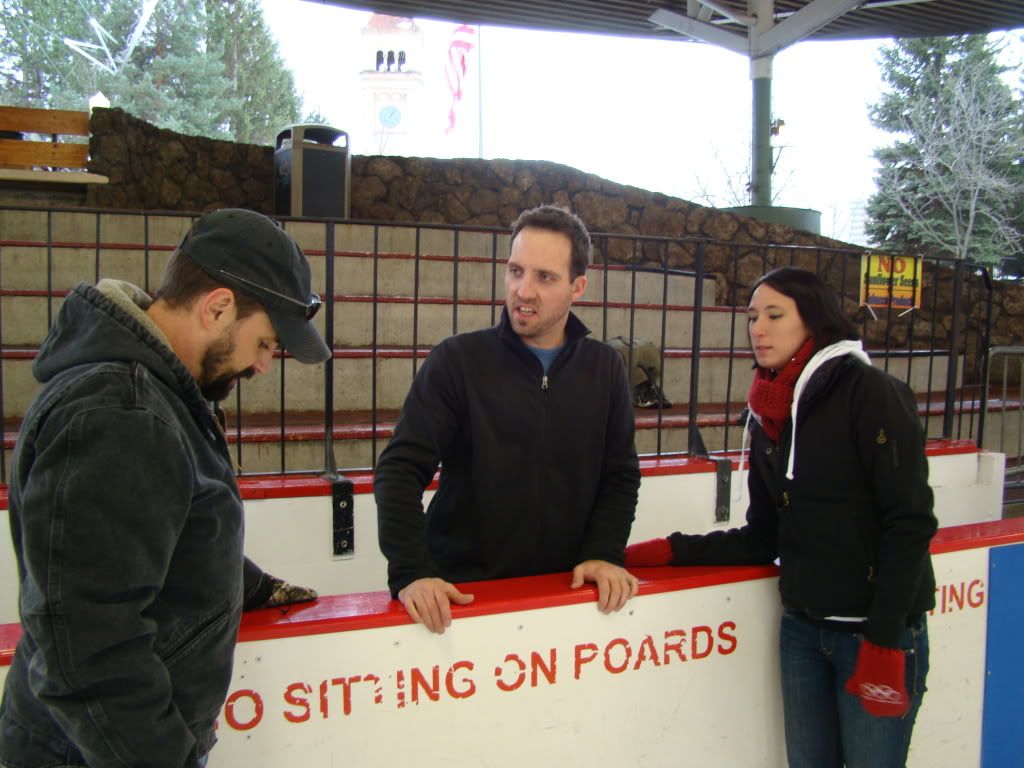 By this time everyone was loosening up. Aimee did her spot-on impression of a double axle.
Jim did a tremendous job avoiding the serious speed demon skaters.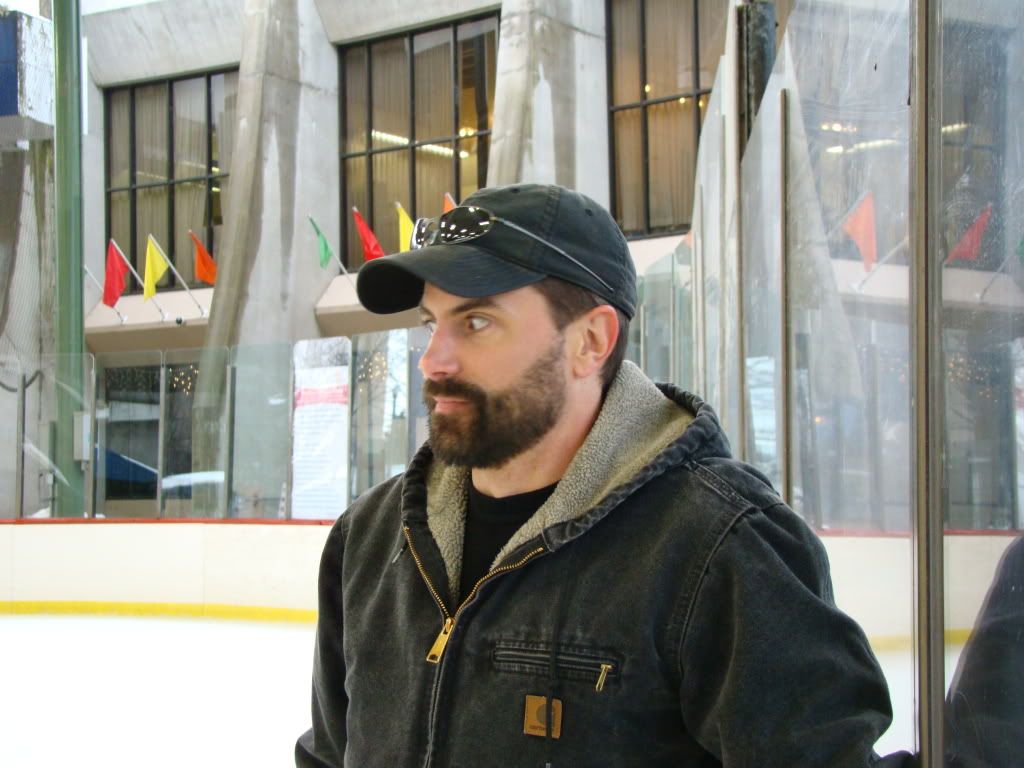 And me, well, I was still close to the wall.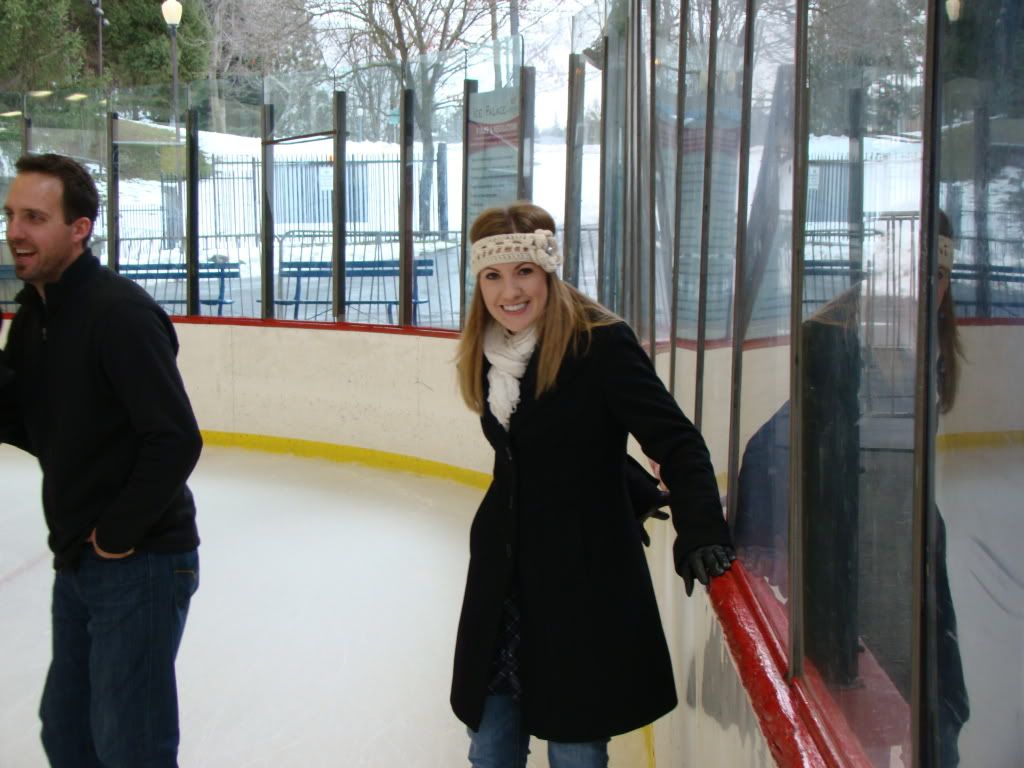 Sean and Aimee know a guy that works for the Parks Department so he brought us over some hot chocolate. Turns out Sam (who is from China) went to college at MSU in Springfield! How crazy is that? So we chatted for a very long time with him and I have a feeling we will see him again.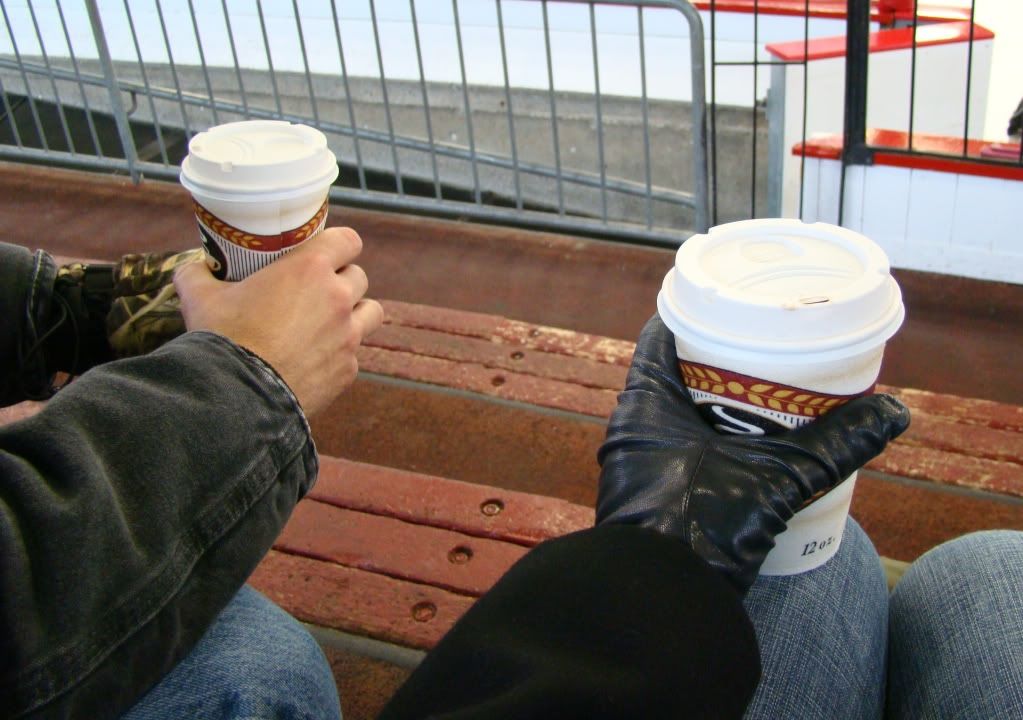 Today was a ton of fun and I am super glad I get to mark another thing off my list since time is quickly running out. Yikes! So much to do!