One of the places we visited during our time in Springfield was PFI, a western wear mega store.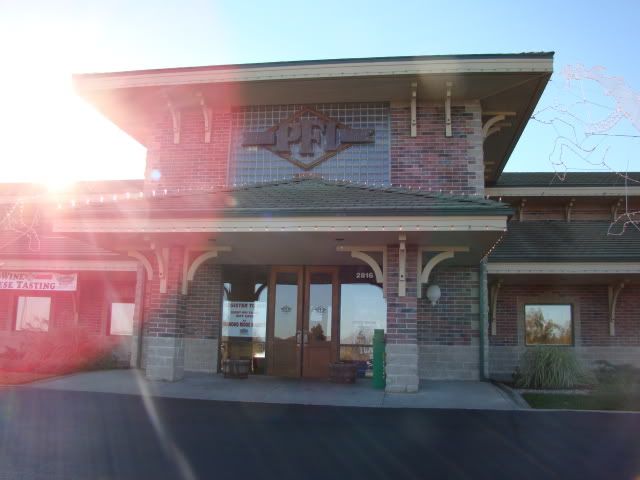 This is not a place we would normally shop in, but we were meeting my dad and Freda for dinner and needed to waste away about an hour. We were close by this store and neither of us had been in it for years so we thought it would be fun to play around in it.
PFI has amazing things. I was dying for these boots but they were a tad high (still want them).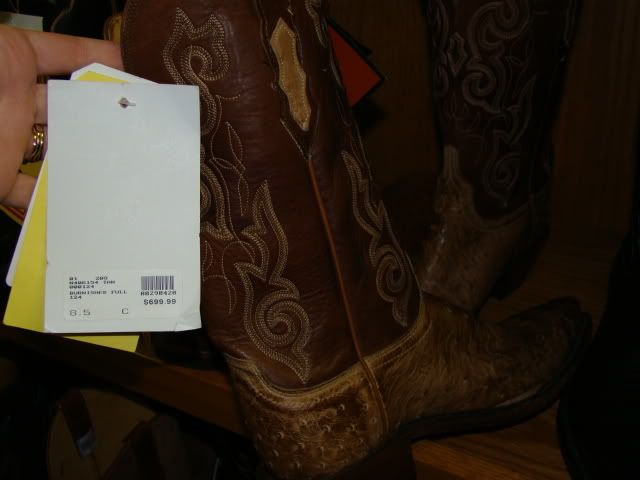 One of the things that made us laugh was the amount of rebel flag stuff everywhere. When I lived in the Ozarks it was all around me, but having lived among Yankees for the last five years, it seemed odd.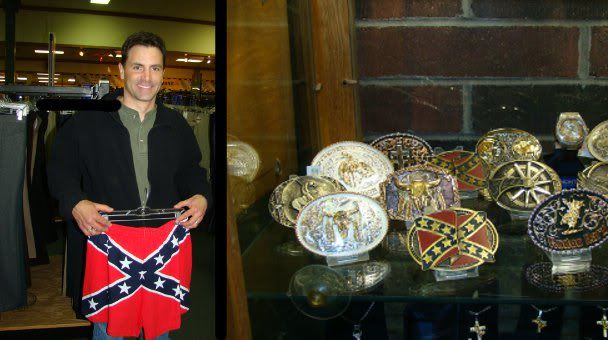 As I was taking a picture of that rebel belt buckle I noticed the rack of scarves and bolo ties behind the display case. Awesome. Immediately, I told Jim he had to try one on. I was surprised he was willing to play along but he did.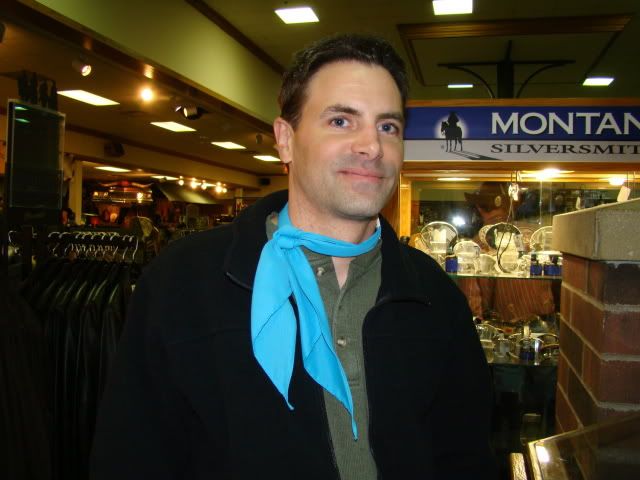 We were laughing about it when a sales lady came around the corner and told Jim it looked good on him and that the color suited him which just made it all the more hysterical.
So, what do you think? Is Jim a spitting image for Roy Rogers or South Park's Big Gay Al?