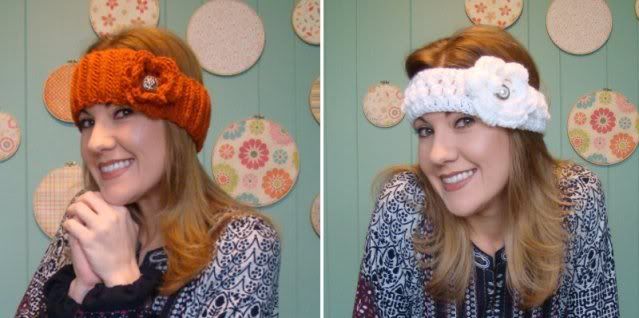 I am seriously in love with crocheting. Obsessed maybe. In the last two weeks I have made countless flowers, learned as many different techniques as I can find, purchased 3 different kinds of crochet hooks and about a dozen (or more) skeins of yarn.
As I mentioned a few days ago, Work Angie and Home Angie typically don't mesh, but since I have a lot of airplane/airport time, this is the perfect time filler. When I was coming home from Oregon yesterday I did get this comment from some guy, "Wow. I don't see a business woman in a suit knitting very often." And I was all "It's crochet, jerk." No, not really. I get all red and embarrassed when people talk to me that I don't know in these circumstances so I just smiled and said something dumb.
If you remember, I bought this headband from Etsy last year for $16 + shipping. I figured out the pattern, tweaked it a little, and made, I don't know, like 6 of them because it is my FAVORITE. I can't possibly wear all of them so I want to give one away. I am all about "boho" these days. ☺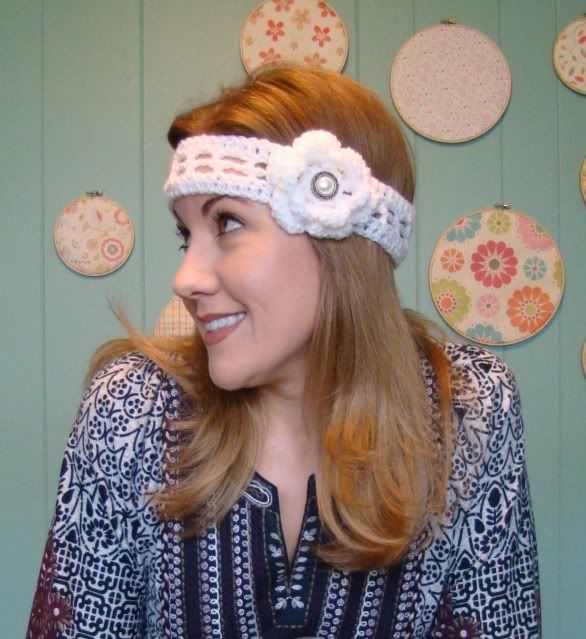 I got so excited about this whole crochet business that even my mom was inspired to join in. She emailed me this picture of the hat she just made.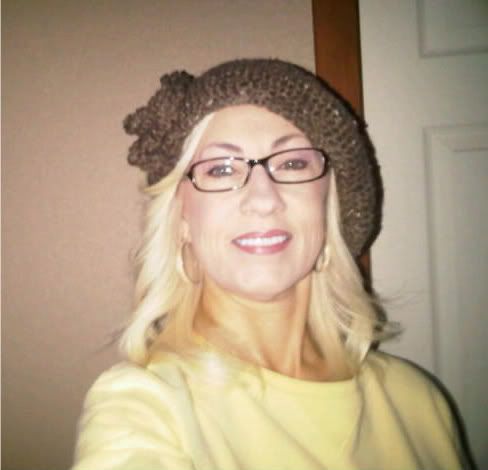 Super cute, huh?
Down to the details. This headband takes no time at all so I would be happy to make it child-size if you prefer, and whoever wins can decide what color they want it. Just leave me your name (or feel free to share your link) and I'll announce the winner on Saturday. Good luck!
X♥X♥,
Angie
PS. Please excuse my excessive cheesiness in these pictures. Sometimes I'm just like that.